[:ro]
How to get there 
The city of Moscow and the whole region of Moscow Oblast is served by three major international airports. Sheremetyevo (SVO), Domodedovo (DME) and Vnukovo (VKO) International airports. If you are planning to travel from Romania, Tarom and Aeroflot, Russia's national air company, are flying out from Bucharest to Moscow.
If you are living in Transylvania, you can take a plane from Budapest. WizzAir is the cheapest option. It flies daily from Budapest to Moscow and five times per week to Saint Petersburg. The latter city is  served by one international airport, Pulkovo Airport (LED), situated 23 km away from the city center.
You need a visa to enter the country, make sure you check the requirements before leaving!
Itinerary
Because of the short stay (5 days), we initially planned to visit only Moscow. But then, we changed our mind and decided to include Saint Petersburg in our itinerary. I mean, how often do you travel to Russia? Isn't it worth cutting some places out of your list and seeing both cities instead?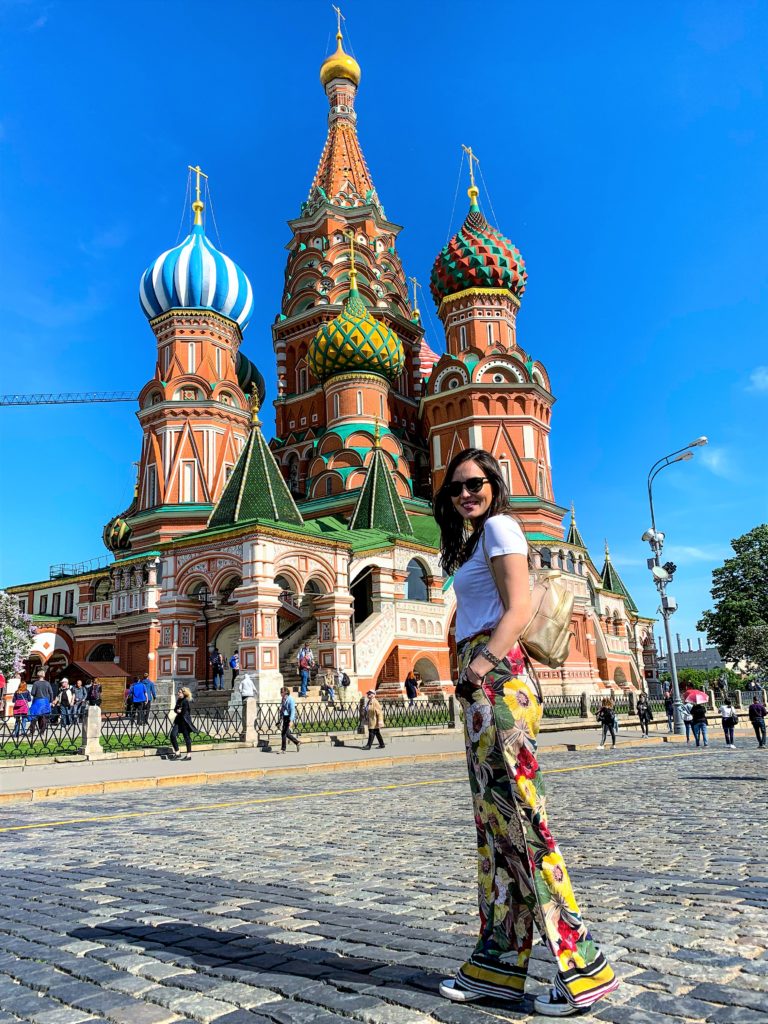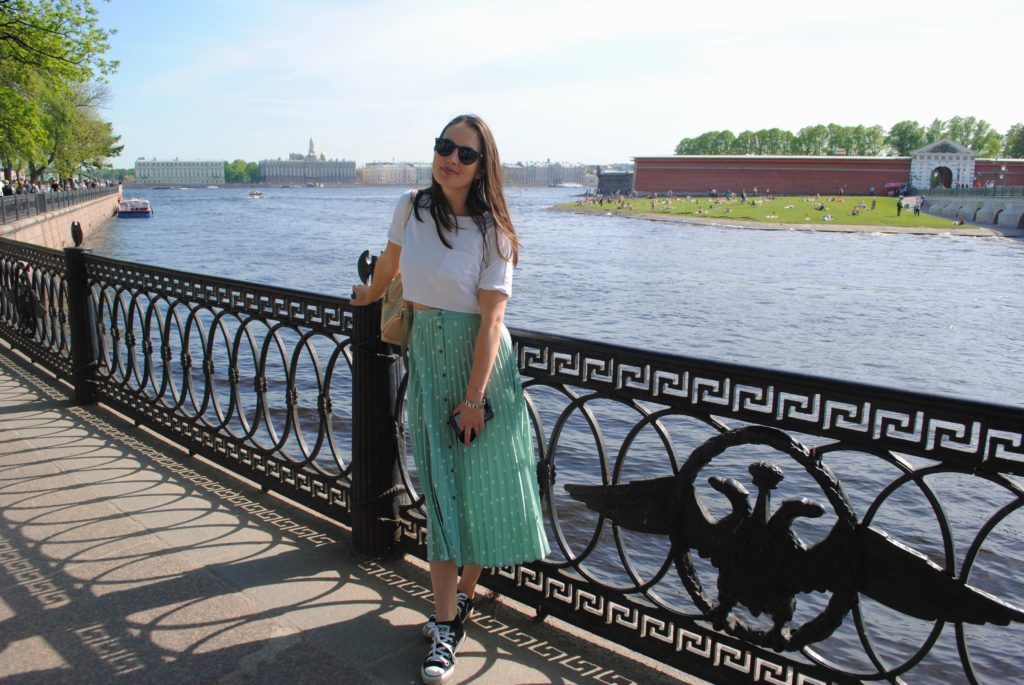 Local transportation
Moscow
The public transportation is very efficient and surprisingly cheap. All the three airports in Moscow are connected to the stations of Moscow Metro through Aeroexpress. We flew into Vnukowo and paid 500 ruble (7 euro) for a ticket. We then took the metro to the accommodation. A metro ticket costs 55 ruble (less than 1 euro) and a card valid for three days costs around 450 ruble (6.5 euro). I recommend you to download Gett and Yondex Taxi apps, that work as Uber/Bolt. The only difference is that the estimated price at the beginning is in fact the final price, no matter the traffic jams and the duration of the trip.
Saint Petersburg
In Saint Petersburg, a metro ticket costs 45 ruble (less than 1 euro). The metro system is not as good as in Moscow, so we had to take the bus to get to our destination. We would have lost too much time changing means of transportation, so we decided to travel by Gett which was really cheap. A trip costed us between 2 and 4 euros. We took a Gett to get to the airport and it was less than 10 euros.
Metro stations
Train Moscow – St Petersburg
There are different types of trains connecting the two cities: high-speed trains, regular trains and night trains – you can book your ticket here. To save some time and a night of accommodation, we traveled by the night train. We paid 3000 ruble (41 euros) for an upper berth in a 4-person compartment. Most of the compartments are mixed – both women and men. Once embarked, we received water, crackers, toothbrush, tooth paste, slippers, towel, wipes. In the morning, they brought us salami with bread and chicken with rice. The linings were clean and the berth was quite comfortable.
Accommodation 
I checked several types of accommodation before going and they're not expensive at all!
Moscova 
WE slept at Hotel Borodino, in a central area. A double room, with breakfast included, costs 80eur/night. The hotel has a pool and SPA and is situated 5-10min away from the metro station.
Sankt Petersburg
We rented an apartment  for three on booking.com. It costed 40 euros/night.
Money
The local currency is rubla, ruble. 1 euro = 72 ruble. You don't need too much cash, as you can pay (almost) everywhere by card – metro, restaurants, bars, souvenir shops etc.
English language 
Here comes the tricky part. The Russians don't speak English and it can be quite frustrating sometimes! We used Google translate a few times – we were writing in English, the app was reading out loud in Russian, they were speaking in Russian and the app was translating everything into English. Some of them speak basic German. It's not that hard to get around, as all the important information is translated into English – in the metro stations, train stations, airports, etc.
Internet
I recommend you to buy an Internet card from the airport. It costs 10 euro for a week, with unlimited Internet. We chose Tele 2 and it was really good! Otherwise, we had wi-fi everywhere: hotels, train, metro, restaurants, bars, etc.
Budget 
Visa for Romanian citizens: 41 USD + 25 EUR (if you go through the VFS agency)
Plane ticket Budapest – Moscow/St Petersburg – Budapest: 100 euro
Train Moscow -St Petersburg: 50 euro
Local transportation: 20 euro
Accommodation: 50 euro for 2 nights (we paid the room only St Petersburg, we had a discount voucher in Moscow)
Food: 15-25 euro/meal
Museums: 10-20 euros/entrance
If you are planning to stay 5 days in Russia, you need 400-600 euro, it depends on what you are planning to do, see, eat and drink! But trust me, it's totally worth it!
[:]
Comments
comments